Posted by Gary Brown on Feb 14th 2017
We were thrilled to exhibit at this year's HMRSSS (Hotel, Motel, & Restaurant Supply Show of the Southeast). The show is in Myrtle Beach, South Carolina which is a seaside summer destination for residents of the Carolina's but in the winter time is the perfect location for the show thanks to all the available lodging options and local attractions. The show welcomes thousands of exhibitors and attendees from the southeastern U.S. We made connections with many new suppliers and customers. It was great to meet people in person including representatives from Conair Hospitality, JS Fiber and Foundations. As this was both a hotel and restaurant supply show, we were happy to see owners from restaurants interested in our selection of hand dryers. The star of our booth was the Saniflow DualFlow Plus M14A High Speed Hand Dryer which is a hands-in model that removes all the water from your hands quickly thanks to a high speed jet stream that literally blasts the water in between 10 to 15 seconds.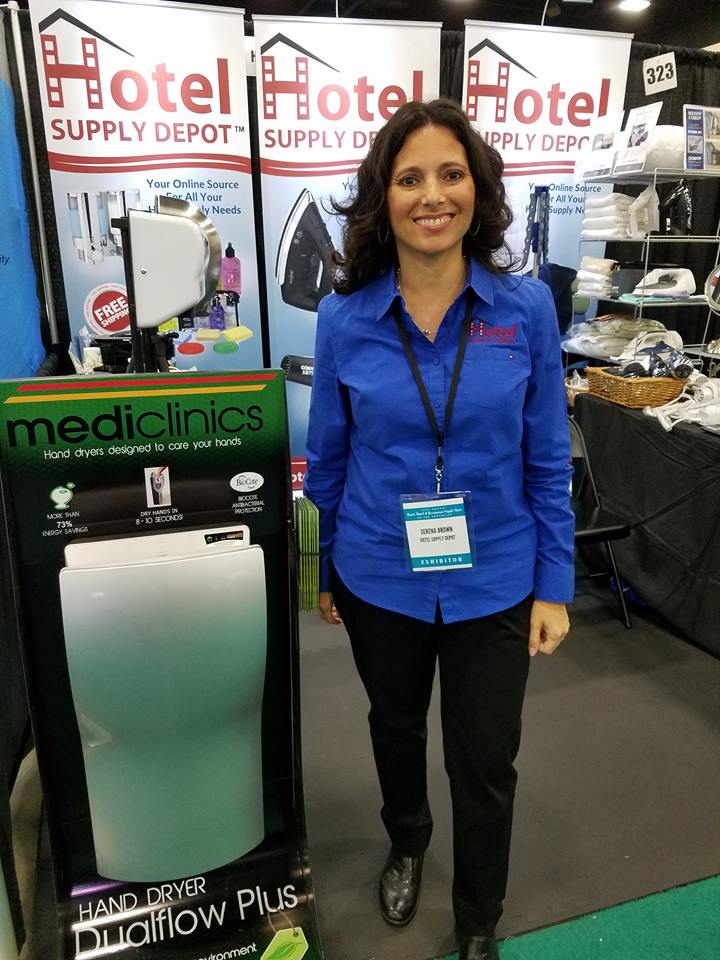 A real treat was trying all of the food samples Coffee roasters, barbecue sauce maker, popcorn machine manufacturers were all exhibiting their products and every type of snack and beverage was available to sample. We are looking forward to going back to this great venue and other industry trade shows in the near future.